Twitter Growth Service
$45.00 – $95.00
Description
All Starter Plan Features
All Starter Plan Features
What Customers are saying about Twitter Growth Service

Reeqruit
@reeqruit
I did the starter version and I am pleased with the results. ENK was able to fulfill its promise to boost my Twitter followers so now more people know about my business. I highly recommend them.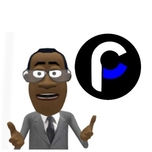 Carlton
@ur_potential
Great service delivered as promised and I have more followers and potential customers because of this twitter growth service. Will continue to use the service bi-monthly
Supra Charger
@chargersupra
Great person always able to contact quickly. Delivered as promised. An all around great guy.
ZTriKz
@zTriKz
Very cool guy who is willing to assist you in growing your account organically. Understands different situations & is willing to help you no matter what I would highly recommend his services & will be a recurring purchaser!