Grow your Twitch TV
Organic Twitch Growth Service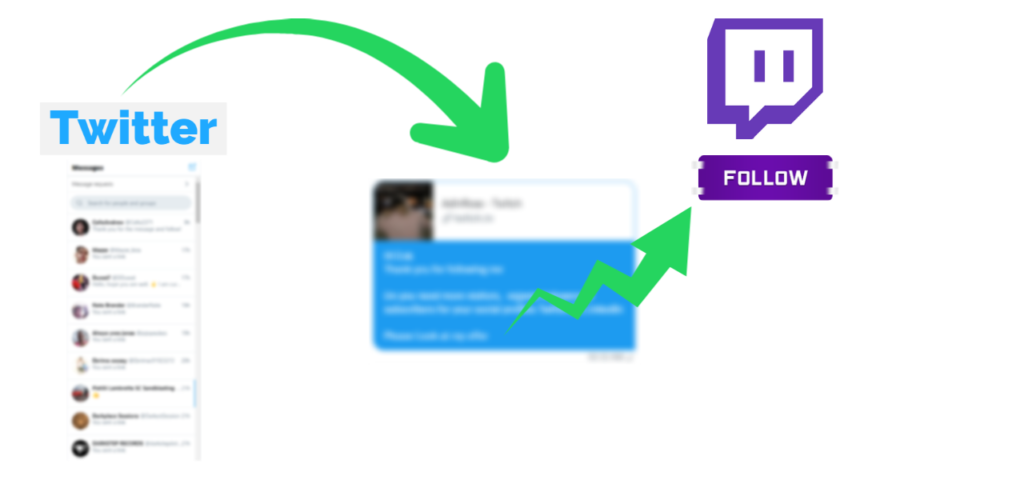 About Twitch Growth Service
Twitch Growth Service is for people who need promotion for Twitch TV.
Traffic strategy is targeted and based on your niche.
We know how hard is it to grow a Twitch channel. Most streamers don't know how to promote their channel and unfortunately, the Twitch algorithm doesn't help new users to rank.
Therefore, we've created Twitch Growth Service.
We generate traffic by sharing your channel link through direct messages for each targeted follower to click, watch, and subscribe.
Twitch Growth Service - 100% Safe Traffic Source

Step 1
We'll identify users who are likely to be interested in your videos. It means that carefully we'll research audience by niche & hashtags.

Step 2
We'll promote your Channel Link to our Twitter Profiles through direct messages. It means that our Twitter Profiles will generate traffic directly to your channel.

Step 3
In 24-48 hours, you'll start getting your first followers. We'll also send you a full report every month with reactions and clicks.
Twitch Starter
30 Days Promotion
Twitch Pro
30 Days Promotion
What Customers are saying about our Services