About YouTube Growth Service
Our Service will grow your channel with targeted audiences. 
We invite targeted people who may have interests in your channel to click and subscribe 
An important factor is that all the followers who receive our messages are fresh and targeted to your niche, and this factor will increase the chances for people to click, watch and subscribe.
Get Targeted Audience for your Channel
Get more Engagements
Grow your Channel authority
Get more natural Likes & Comments 

Channel Promotion Strategy

Step 1
We'll identify users who may be interested in your channel. So carefully we'll do a research for people with interests in your niche.

Step 2
We'll share your Channel URL to our followers by sending direct messages to them with a warm welcome intro and a short text about your channel.

Step 3
In less than 48 hours, you'll start getting your first subscribers. We'll also send you a full report at the end of the campaign with screenshots of people's reactions, click stats, and all the messages in .csv format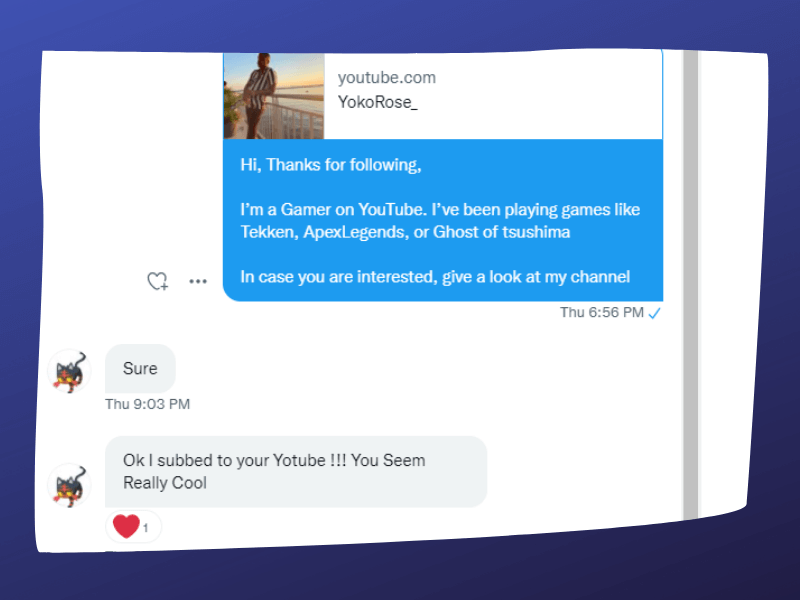 YouTube Starter
30 Days Delivery
YouTube Pro
30 Days Delivery
What Customers are saying about 'YouTube Growth Service'