Get More Linkedin Connections
Organic Linkedin Growth Service
About LinkedIn growth service
LinkedIn growth service is created for people, especially entrepreneurs, who prefer to connect with targeted people in the same business niche.
LinkedIn growth Service has helped tens of small businesses and entrepreneurs to improve their LinkedIn marketing.
Our strategy is tested and proven to work to increase social awareness, exposure, and followings/connections.
Increase your connections rate, but also your company and web traffic
Unlimited Engagements for you and your business
Get Audience from your business sector and preferred location
100% Organic and natural Linkedin growth service
Linkedin growth service
Features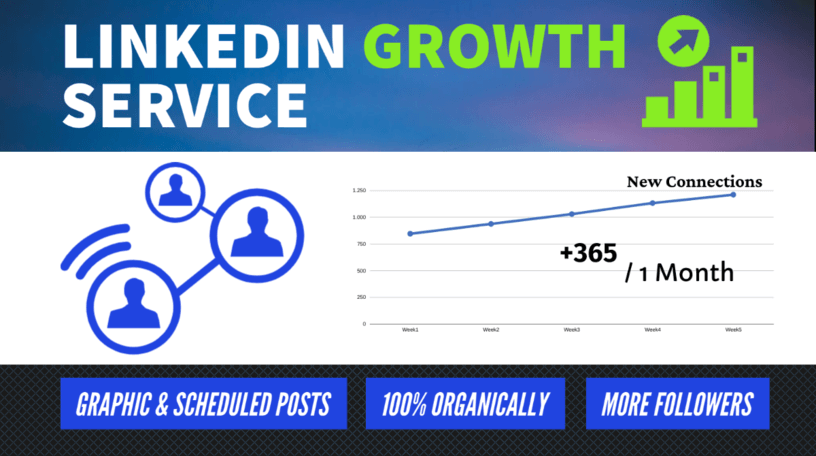 Organic Actions
Daily actions by connecting, withdrawing connections, liking, posting, viewing profiles. All of these actions will drive organic and targeted LinkedIn connections/followers.

Research
Finding potential connections by extracting new users by job title, location, interests.
Social Posts
Social Media Posts to engage better with your followers.
Direct Messages
Every new connection will be welcomed with a "thank you" message and a short text about business with your URL, which will generate traffic directly to your website/business page.​

Full Report
You'll receive a full report after each completed campaign with click stats, action screenshots, direct messages reports.
Extend your LinkedIn Connections
Get more LinkedIn connections
Get more leads
Grow your authority
Boost your sales
Better engage with entrepreneurs
Linkedin Growth Service - How it Works

Step 1
We'll identify users who are likely to be interested in you or your business. It means that carefully we'll research people by niche and location to gain more LinkedIn connections from targeted sources

Step 2
We'll connect with people daily by doing actions such as User Connecting, Profile Viewing, Liking, Celebrating Messages, Direct messaging, and other natural interactions.

Step 3
We'll design social content with text and premium images, related to you or your business with publishing. You need content to attract more leads with a natural LinkedIn growth service which will improve your account and business.

Step 4
We'll send Direct Messages to your new connections with URL business page or website, which will generate Traffic.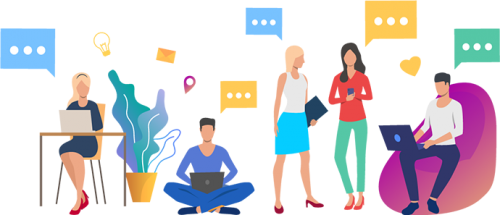 What Customers are saying about Linkedin Growth Service
Daniel B Yost
in/danielbyost
Great job, great communication ... will use again for sure, thanks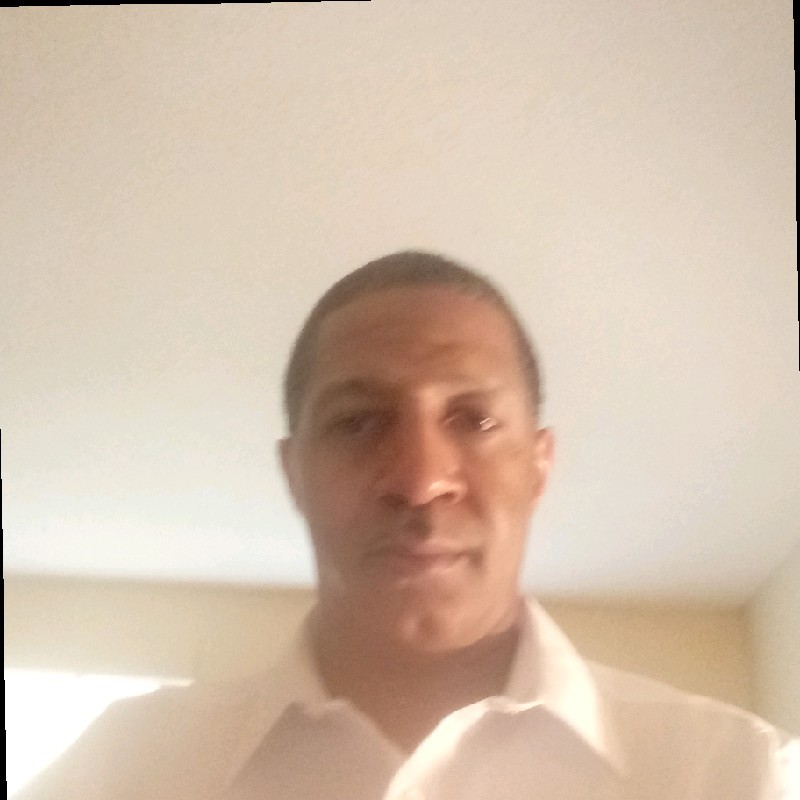 Brian Scott
in/brian-scott-4818811a4
Outstanding job. Really helped to grow my social media accounts. Thanks again.
Linkedin Growth Service Reports