Grow YouTube Channel
Organic Youtube Growth Service
About YouTube Growth Service
YouTube Growth Service is designed for people who need more engagements and subscribers for their youtube channel.
Our priority is to generate organic traffic from Twitter to our customers' youtube channel.
We know how hard is to grow a YouTube channel in our days, mainly when you are at the beginning with your projects. Most YouTubers suffer when it comes to growing their channel by themselves because the algorithm won't help users to rank fast in search engines.
Therefore, we created this service for helping new YouTubers to gain more subscribers for their channel and also to achieve 1000 YouTube subscribers and 4000 watching hours to be eligible for YouTube monetization.

Increase your engagements and watch time.

Gain Real Subscribers, No Fake or Bots, Only Humans

Audience with interest in your videos.

Right people discover your channel.
Get more Real Subscribers for your Channel
Get more Engagements
Grow your Channel authority
Get more natural Likes & Comments
Better engage with other YouTubers

YouTube Growth Service - Our Traffic Source
Since our traffic is generated from social media sources, especially Twitter, below we showing our strategy to ensure you there is no doubt that your incoming subscribers are fake or untargeted.

Step 1
We'll identify users who are likely to be interested in your videos. It means that carefully we'll research audience by niche & hashtags.

Step 2
We'll promote your Channel Link to our Twitter Profiles through Direct Messages. It means that our Twitter Profiles will generate traffic from our targeted followers directly to your channel.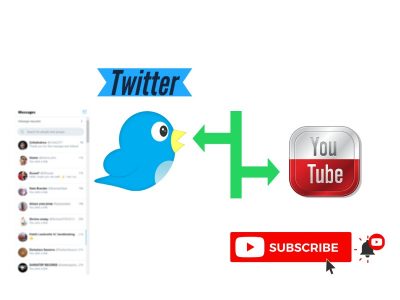 Step 3 (Optional)
We can manage your personal Twitter account to generate more traffic and also to grow your follower numbers on Twitter. More trust and engagements and even more subscribers on YouTube.

Step 4
In 24-48 hours, you'll start to receive the first subscribers to your YT channel. We'll also send you a full report every month with our stats.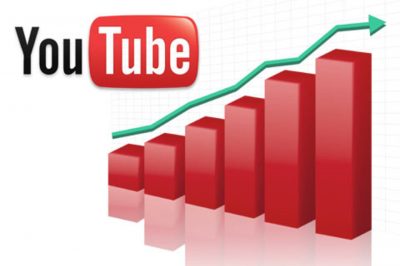 YouTube Promotion 1
1 Month
YouTube Promotion 2
1 Month
YouTube Promotion 3
1 Month
YouTube Promotion 4
1 Month
YouTube Promotion 5
1 Month
YouTube Promotion 6
1 Month
YouTube Promotion 7
1 Month
1 Personal Twitter
1 Month
All Actions | DM | Sharing

200-500 Twitter Followers
What Customers are saying about 'YouTube Growth Service'
Chakra DnB
channel/chakradnb
Great job, Gained 140 subscribers in just 2 months. it took me 1 year to achieve the same number of subscribers in only 2 months now. I definitely recommend this guy.
After | 117 clicks only from 1 Twitter profile (client account) | Nov 27 - Jan 6
No, we don't need your YouTube credentials. Since the traffic is from an outside source.