What is Twitter growth service
Twitter growth service is an excellent social growth marketing service with a lot of benefits to market your business, brand, or company.
You need a targeted and engaging audience for you or your business and our top priority is to implement the correct Twitter growth strategy for your social profile.
Therefore, one dedicated social media manager will make all the hard work for you. With natural behavior actions, the manager will hit the audience using smart social media automation tools by doing actions such as Following, Unfollowing, Liking, Posting, Re-Tweeting, Direct Messaging.
Also, the Twitter growth manager will create eye-catchy social content using graphic design tools, like Canva, and premium images for all your posts. All of your tweets will be published by us during every working day for the whole campaign.
Increase your followers' rate, and also your brand and web traffic.
Unlimited Engagements for you and your business
Get Audience from your niche and location
100% Organic and natural growth service
Features
Twitter growth service
We use a complete Twitter growth strategy. With social graphic content, scheduled posts, direct messages, natural actions, and more…

Research
Finding potential followers by interacting and extracting new users with hashtags, similar profiles, targeted posts.
Organic Interactions
Daily interactions by following, unfollowing, liking, posting, retweeting. All of these actions will drive you organic and targeted twitter followers.
Daily Post
Daily Posting with social graphics created 100% by us, 20 posts per month / 1 Tweet per day.
Graphic Content
Content creation for your tweets with catchy graphic content with premium fonts and images, related to your business.
Direct Messages
Every new follower will be welcomed with a "thank you" message and a short text about your business with your URL, which will generate traffic directly to your website.​

Full Report
You'll receive a full report after each completed order. View how many new followers you have daily and weekly; messages, likes, or retweets we've sent through your account; rate engagements.
Organic Twitter Growth Service
Get more real Twitter followers
Grow your authority
Boost your sales
Better engage with media & influencers
Build your brand
Twitter Growth Service - How it Works

Step 1
We'll identify users who are likely to be interested in you or your business. It means that carefully we'll research people by niche and location to obtain more real twitter followers from targeted sources​

Step 2
We'll reach people daily by Liking, Following, Liking comments, Re-tweets, and other natural interactions. This is the best twitter growth service strategy which can be applied in 2020

Step 3
We'll create social Twitter content with premium fonts and images, related to your business, that will be posted daily to your social profile. You need content to attract more customers with a natural twitter growth service that will boost your account

Step 4
We'll send direct messages to all your new real Twitter followers with a short description of your business included your URL, which will generate traffic to your business.
Starter
5 Days of Campaign
Content Creation + Publishing
Standard
1 Month of Campaign
Premium
1 Month of Campaign
Content Creation + Publishing
What Customers are saying about Twitter Growth Service

Reeqruit
@reeqruit
I did the starter version and I am pleased with the results. ENK was able to fulfill its promise to boost my Twitter followers so now more people know about my business. I highly recommend them.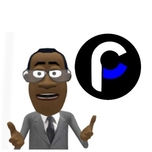 Carlton
@ur_potential
Great service delivered as promised and I have more followers and potential customers because of this twitter growth service. Will continue to use the service bi-monthly
Supra Charger
@chargersupra
Great person always able to contact quickly. Delivered as promised. An all around great guy.
ZTriKz
@zTriKz
Very cool guy who is willing to assist you in growing your account organically. Understands different situations & is willing to help you no matter what I would highly recommend his services & will be a recurring purchaser!
Twitter Growth Service Reports