Get More Linkedin Connections with an
Organic Linkedin Growth Service
About LinkedIn growth service
LinkedIn growth service is created for people, especially entrepreneurs, who want to connect with targeted people in the same business niche.
LinkedIn growth Service has helped tens of small businesses and entrepreneurs to improve their LinkedIn marketing.
Our strategy is tested and proven to work to increase social awareness, exposure, and followings/connections.
Increase your connections rate, but also your company and web traffic.
Unlimited Engagements for you and your business
Get Audience from your business sector and preferred location
100% Organic and natural Linkedin growth service
Generating new customers via
Linkedin growth service
We are using a full LinkedIn growth plan. With planned content, graphic design, direct text messages, and even more…
Graphic Design
We generate graphic content material with text and catchy images, matching with your business
Daily Post
We'll post every content material daily, from Monday to Friday, for the whole marketing campaign.
Direct Messages
Every new connection will receive a thankful message with your URL, which will generate visitors directly to your business page

Full Report
You'll obtain a complete report after every accomplished order. You can see how many connections you received day-by-day; how many text messages, and other statistics
Extend your LinkedIn Connections
Get more LinkedIn connections
Get more leads
Grow your authority
Boost your sales
Better engage with entrepreneurs
Linkedin Growth Service - How it Works

Step 1
We'll identify users who are likely to be interested in you or your business. It means that carefully we'll research people by niche and location to get more LinkedIn connections from targeted sources

Step 2
We'll reach people daily by actions such as User Connections, Profile Viewers, Likes, Celebrate Messages and other natural interactions. This is the best LinkedIn growth service strategy which can be applied in 2020

Step 3
We'll create graphic content with text, related to you or your business which will be submitted daily to your timeline profile. You need content to attract more clients with a natural LinkedIn growth service which will improve your account and business.

Step 4
We'll use Auto-Replies and Direct Messages to new followers with your website link/deals which will generate traffic to your business.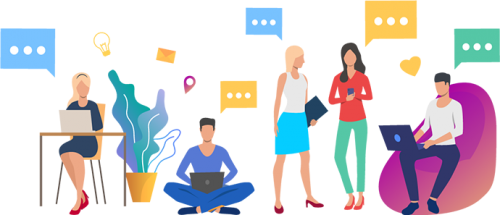 STARTER
50+ Organic Connections
All users are Targeted
Unlimited Engagements
Direct Messages
$7/1 Week
No Subscription!
PRO
300+ Organic Connections
All users are Targeted
Unlimited Engagements
Direct Messages
$25/1 Month
No Subscription!
PREMIUM
All PRO Features
Content Creation
1 Daily Unique Post
Join/Post Groups
$45/1 Month
No Subscription!
Linkedin Growth Service - What Customers are Saying
"I did the starter version and I am pleased with the results. ENK was able to fulfill its promise to boost my Twitter followers so now more people know about my business. I highly recommend them."
"Great service delivered as promised and I have more followers and potential customers because of this twitter growth service. Will continue to use the service bi-monthly"
"ENK has boosted activity and content for me. I feel very comfortable leaving my twitter social media to ENK and its a load off my mind so i can focus on the business. I can still post the odd thing when I like. ENK removed all Twitter frustration."
Wow fantastic
Potential Clients
Linkedin Growth Service Reports